In the spotlight: From irrigation manager to ethical investor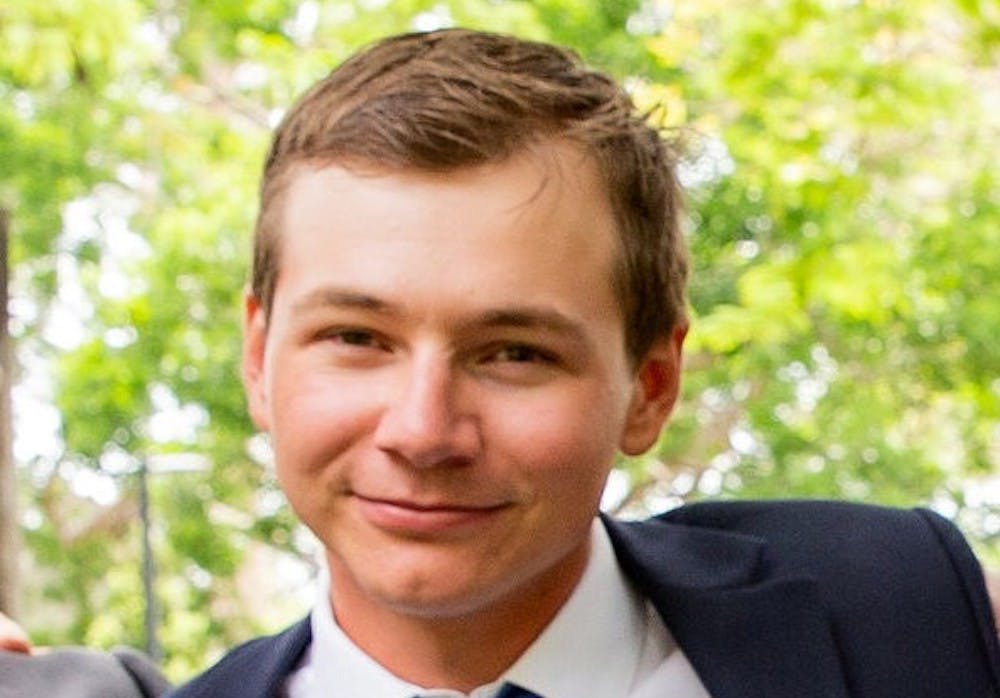 Written by Katie Braid
10 Mar 2021
When 23-year-old Loic Allinson-Dunn was searching for a new bank and super fund, he was not just thinking about getting the highest interest rate for his savings and the highest returns for his super.
For the young irrigation manager in Far North Queensland with many years of his career ahead of him, having enough money to retire and a safe and liveable place to retire into was important, but the viability of the future of his work was perhaps the most compelling.
"All the farming in this area comes down 100% to irrigation, and at the moment the effect of climate change on rain patterns in the tropics is very difficult to predict.
"I was trying to find a super fund and a bank that had better ethics. I cared about fossil fuels first and foremost, and land clearing secondly, both because of climate change."
"Even though right now on a 15-year average we're seeing more rain, it's going to become so unpredictable that doing any sort of productive farming is going to be difficult long-term."
He said that he was also wary of the ethical practices and sustainability credentials of some fossil fuel companies. "I know quite a few people in New South Wales who have agricultural land who were forced to put gas wells on their properties, and they believe it's poisoned their groundwater."
After using Responsible Returns to search for a bank and super fund that met his criteria, so far he's made the switch to Bank Australia, and says he'll be looking to change super funds eventually as well.
"I was attracted to Bank Australia because it was the only decent sized bank that has made ethical banking a mainstay of their business."
According to research, younger generations are much more likely to consider investing in ethical companies, funds, or superannuation funds (Gen Z 77%, Millennials 73%) compared to older generations (Gen X 57%, Baby Boomers 36%).
Loic is among the growing percentage of young people in Australia who are making the connection between where their money is invested and the kind of world they want to live in.
In 2020, younger generations were much more likely to consider investing in ethical companies, funds, or superannuation funds (Gen Z 77%, Millennials 73%) compared to older generations (Gen X 57%, Baby Boomers 36%).
"They don't invest in fossil fuels or land clearing, and I was pretty impressed with the fact that they were going out and buying land to rehabilitate it and stop it from being cleared."
Bank Australia owns a 927 hectare Conservation Reserve outside Horsham in Western Victoria, which is home to 225 native plant and 270 native animal species.
The reserve is just one example of proactive initiatives Bank Australia undertakes to generate a positive impact rather than simply avoid harm, with financial inclusion, reconciliation, human rights, and educational disadvantage among other target areas.
Loic said he was also surprised to learn that Bank Australia had competitive interest rates. "I was willing to take a slight hit with returns in my interest if it meant I wasn't investing in fossil fuels and other things. If I forego a small percentage and it means that agriculture in Australia is still viable, then that's great – but I was surprised to learn this wasn't necessary."
He said that his decision was made much easier by having access to independent information through Responsible Returns.
"It's really hard to find the right choice when you're only hearing information from the person who's trying to sell it.
"I really appreciated the unbiased, impartial opinion on options – you knew that you were getting a product that wasn't paid for."
Banking products and superannuation funds that have been certified by the Responsible Investment Association Australasia can all be found on Responsible Returns. Search for the issues and themes that are most important to you to find options that align with your values and interests.