Do I need an ethical financial adviser?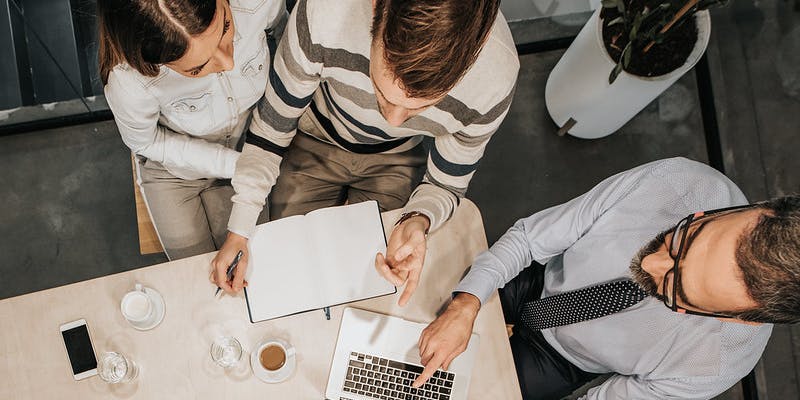 Written by Katie Braid
18 Dec 2020
The world is moving away from the traditional way of thinking about investments as just about risk and return. The third paradigm on the block is the societal and environmental 'impact' of your investing, and it's becoming mainstream faster than you think. 
As responsible and ethical investments largely continue to outperform conventional investments, and the COVID pandemic shines a light on the interconnectedness of our economies and societies, many more people are looking to get started with ethical investing. Whether you're already an investor or just starting out, navigating the ethical investment journey requires you to apply an extra set of criteria to your normal investment process.
Why would I need a financial adviser?

There is no specified life event or savings milestone that dictates when you should seek formal financial advice, but some situations in which you may need help from a financial adviser include: 
You've received an inheritance or a significant pay rise
You're choosing to set up your own self managed super fund (SMSF)
You're planning to buy a house
You've had a major life event happen, e.g. a new source of income, a baby, sold a business, been made redundant
You're planning for your retirement
Your finances are becoming more complex to manage
There are also situations in which you probably wouldn't seek help from a financial adviser, including for simple practices like budgeting if you live paycheck to paycheck. As financial advice involves a cost, in these situations you may be better to seek assistance from a credit counsellor or utilise the many free blogs, resources and podcasts on budgeting and better spending. 
Additionally if you are young and want help choosing the best superannuation option for you, you might be best to use the various resources available to do your own research on this. See our 5 steps to investing your super ethically.
I want to invest ethically – so do I need an 'ethical' financial adviser?

A financial adviser is there to help you make the best financial decisions for your personal situation and grow your money, and as professional managers of wealth, they have the specialist skills and knowledge required to do so. 
When it comes to ethical and responsible investing, an extra set of knowledge and skills is required to effectively meet your investment goals, which, if you're interested in ethical investing, will inevitably include making a financial return while doing so in a way that aligns with your interests and values. 
This is where ethical financial advisers come in. An ethical adviser will ask the right questions to understand your values, and where you sit on certain environmental, social and governance (ESG) issues. For example, they might walk you through a list of common issues you may want to avoid in your investments like fossil fuels or gambling, or common themes you may wish to consider such as renewable energy or affordable housing or gender diversity. They'll also get a sense of whether you have zero tolerance for an issue like tobacco, or whether you would accept investments that make a small portion of their revenue from tobacco, like a supermarket chain.
Once they have a full picture of the kinds of things that matter to you, an ethical adviser is able to provide you with different responsible investment options that suit your values profile, are achieving the desired returns, and can explain how these are delivering for society and the environment. 
Finding an ethical/responsible financial adviser

A good place to start is RIAA's Find a Financial Adviser directory where you can search for certified responsible investment advisers who have committed to offering responsible and ethical advice to all their clients, are experienced in offering specialist advice, and have responsible investment products on their approved product list. 
Ask about the fees, both upfront and ongoing. Find out about their professional qualifications and look for a university degree in a relevant discipline such as finance, economics, accounting or financial planning.
If you are in Australia, ask if they a member of professional associations such as CPA Australia, Financial Planning Association (FPA) and the Association of Financial Advisers (AFA). In you are in New Zealand, check if they are a member of a professional association such as the Institute of Financial Advisers (IFA), Professional Advisers Association, SIFA and Triple A Advisers Association. It's also worth finding out how many other clients they are working with to invest ethically.
It is important to read the Financial Services Guide of the adviser you are considering seeing. More advice on finding a financial adviser in Australia is available on the Moneysmart website. If you are in New Zealand there is advice on choosing a financial adviser on the Financial Markets Authority website.
What questions should I ask an ethical financial adviser?

It's important to ask two kinds of questions of your adviser: 1) Ask about their credentials as an ethical adviser, to what degree their business is based around responsible and ethical investing, and whether they are RIAA certified, and 2) Ask about the kinds of products they can recommend.
See a more comprehensive list of questions to ask your financial adviser in this piece from RIAA certified financial adviser Mary Campbell.